The onion root cutting machine is an automatic machine designed to meet the needs of onion removal. It mainly imitates the manual cutting of vegetables and cuts the roots of onions. It realizes the non-damage high-speed root cutting technology of onions and realizes automatic and continuous root cutting of onions. The onion root cutter is satisfied with cutting the roots of onions of various sizes. It can complete cutting at one time, the root removal amount is small, and the yield is high.
Automatic onion root stem cutter features
Use this machine to cut the roots of onions without grading the onions, which has high production efficiency.
The onion root cutting machine has a high degree of automation. It only requires people to manually place the onions on the conveyor belt of the machine, and the machine can complete the automatic cutting.
It can cut the roots of onions of various sizes and varieties.
This automatic onion root cutter can automatically identify the roots of onions for cutting. Therefore, regardless of the size of the onion, it can accurately identify the root of the onion and cut it off with a small amount of removal.
The machine has a large production output, which can reach 100~120pcs/min.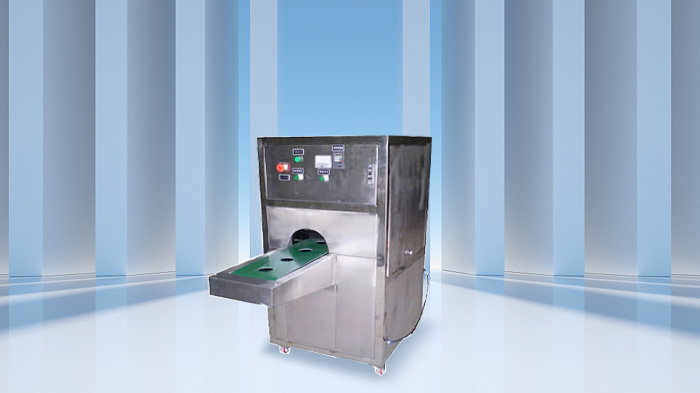 Onion root cutting machine parameters
| | |
| --- | --- |
| Capacity | 200~300kg/h |
| Voltage | 380V,50HZ |
| Power | 0.36kw |
| Diameter | 60~120mm |
| Size | 1.15*1*0.94m |
The onion root cutter is highly adaptable to onions of different sizes. Onions with a diameter of 60~120mm can be rooted using this machine.
Other onion processing machines
As a fruit and vegetable machine manufacturer, Taizy provides complete onion solutions. In addition to onion root cutters, we also offer onion skin removing machine, onion slicers, onion choppers, and other machines.