The commercial nut slicer machine is a device for slicing peanuts, almonds, cashews, and other nuts. The machine uses a pneumatic feeding device and a slicing device to slice nuts. The thickness of the cut nut pieces is uniform, and the thickness of the cut nut pieces can be adjusted. The blade of the nut slicer is made of high-quality high-speed steel, with a sharp edge and a long service life. It is suitable for use in food and medicinal processing places.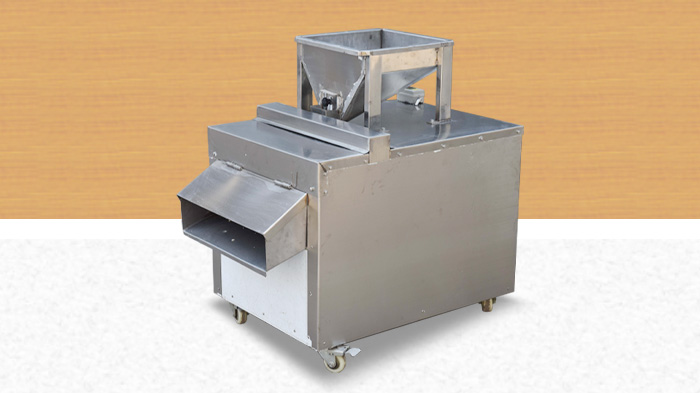 Characteristics of nut slicer machine
The whole machine adopts stainless steel, which meets the advantages of hygiene requirements.
Used to slice peanuts, almonds, cashews, and other nuts.
Fully automatic operation, low noise, and high efficiency.
The pneumatic device presses the nuts into the cutter head, and the thickness of the slice can be controlled by adjusting the pressure.
The nut slicer machine has high slicing efficiency, and the output can reach 50~300kg/h.
The whole process of slicing is fully automatic, with high production efficiency, reducing personnel contact, and ensuring food safety and sanitation.
Besides, we also supply other nut processing machines, such as peanut chopping machines, nut strip cutting machines, etc.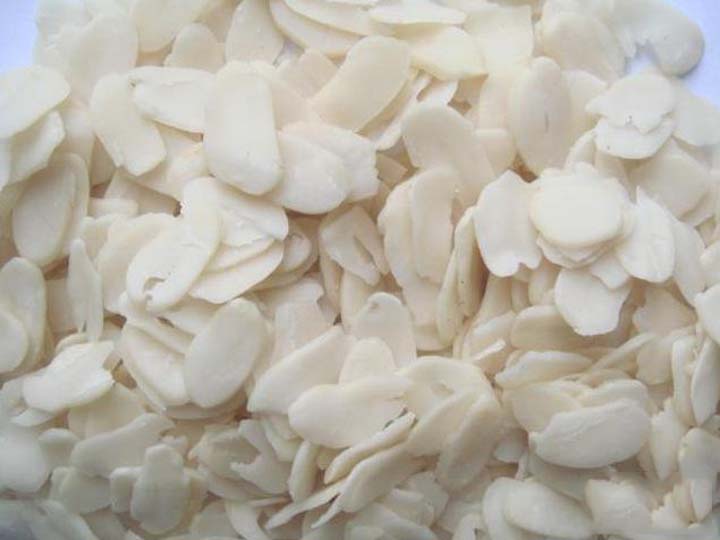 Parameters of peanut slicer
| | |
| --- | --- |
| Capacity | 50~200kg/h |
| Size | 1000*550*1500mm |
| Power | 1.5kw |
| Voltage | 380V,50HZ |
| Weight | 150kg |
| Slice thickness | 0.3-2mm |
nut slicer machine parameters
How does the nut slicer machine work?