It is difficult to clean fragile fruits and vegetables like tomatoes and cherries. If you are not careful, they will spoil their appearance. So in response to this fragile fruit and vegetable cleaning demand, Taizy fruit and vegetable processing machine manufacturer has developed a bubble-type tomato washing machine.
Introduction of Tomato Washing Machine
The tomato washing machine uses the principle of bubble cleaning. This bubble-type fruit and vegetable cleaning machine is widely used in the cleaning of various fruits, roots and leafy vegetables, aquatic products, and other raw materials. It uses the bubble machine to blow into the water to produce bubbles to clean the raw materials. The water in the cleaning tank can be recycled. The industrial tomato and fruit cleaning machine clean materials with two glasses of water, bubble water, and high-pressure spray water.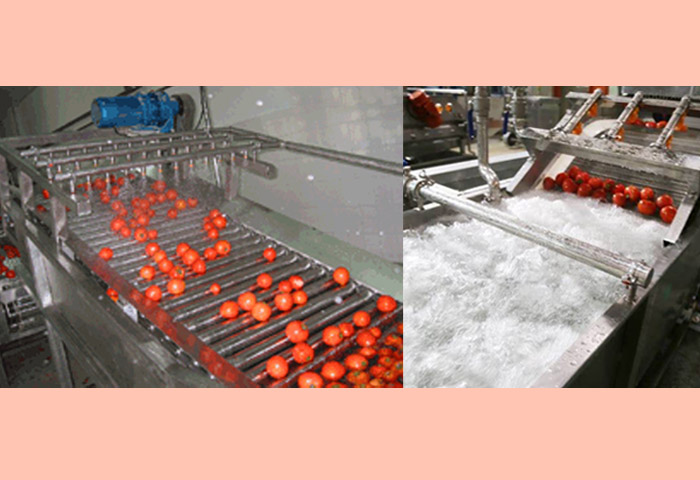 The advantages of the bubble cleaning machine for cleaning tomatoes
It is especially suitable for cleaning tomatoes and other soft-skinned fruits. Using sparkling water to clean the tomatoes will not damage the outer skin of the tomatoes.
The cleaning water can be recycled, which has the characteristics of energy-saving and environmental protection.
The industrial tomato fruit washing machine has a variety of models. Moreover, it can customize the machine according to the user's site and cleaning output.
After cleaning with bubble water and high-pressure spray, the cleaning rate is high.
The bubble shock wave principle can wash the surface of vegetables and fruits and improve work efficiency by more than 50%.
The machine can equip with an ozone generator and a surfing device to facilitate the cleaning of materials.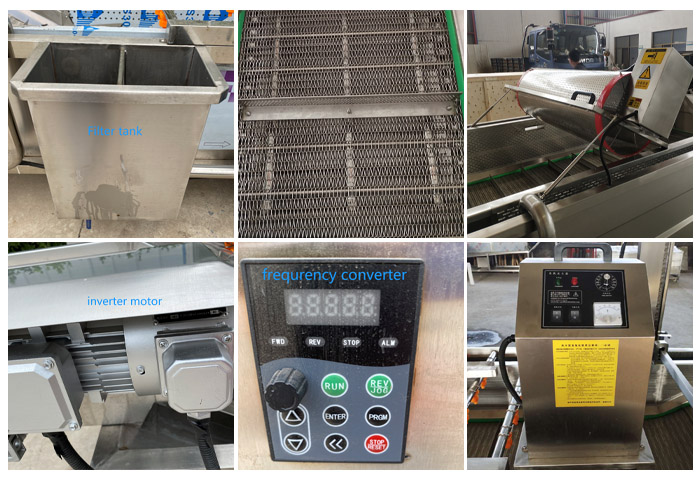 What is the price of a tomato washing machine?
The industrial tomato washing machine is clean and will not damage tomatoes, cherries, etc., which makes it popular with fruit and vegetable processing plants. Therefore, many customers of fruit and vegetable washing and processing plants want to buy fruit washing machines in this industry. So what is the price of the tomato cleaning machine?
Tomato ketchup cleaning machine has a variety of output and models. And this kind of machine can also be customized and matched with related machines according to customer needs. Therefore, the price of tomato cleaning for different yields and configurations is also different. Therefore, if you want to know the price of tomato fruit washing machinery, please contact us. We will quote for you according to your production needs and other needs.
Parameters of tomato washing machine
| | | | | |
| --- | --- | --- | --- | --- |
| Model | Dimension(mm) | Weight(kg) | Power(kw) | Capacity(kg/h) |
| TZ-2500 | 2500*1000*1300 | 180 | 3.75 | 500 |
| TZ-4000 | 4000*1200*1300 | 400 | 4.1 | 800 |
| TZ-5000 | 5000*1200*1300 | 500 | 5.1 | 1500 |
| TZ-6000 | 6000*1200*1300 | 600 | 5.5 | 2000 |
tomato washing machine parameters list
How does the tomato washing machine work?