In the agricultural industry, ensuring the cleanliness and quality of grains is crucial. To meet this demand, Taizy factory provides a comprehensive solution with our advanced grain washing machine. Recently, we had the opportunity to assist a Bolivian customer in their search for a small-scale cleaning machine. They aimed to remove impurities and dirt from grains stored in their warehouse. With our expertise and customized solutions, we successfully met their requirements and delivered outstanding results.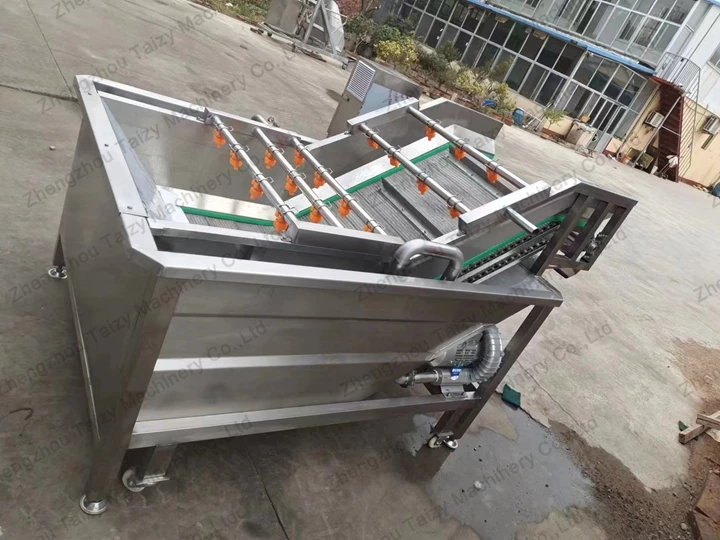 Tailored Solution for Effective Grain Washing in Bolivia
Understanding the customer's needs, our team at Taizy factory customized the grain washing machine specifically for their application. Considering the size of their raw materials, we designed the machine with a mesh belt featuring a diameter of 3mm.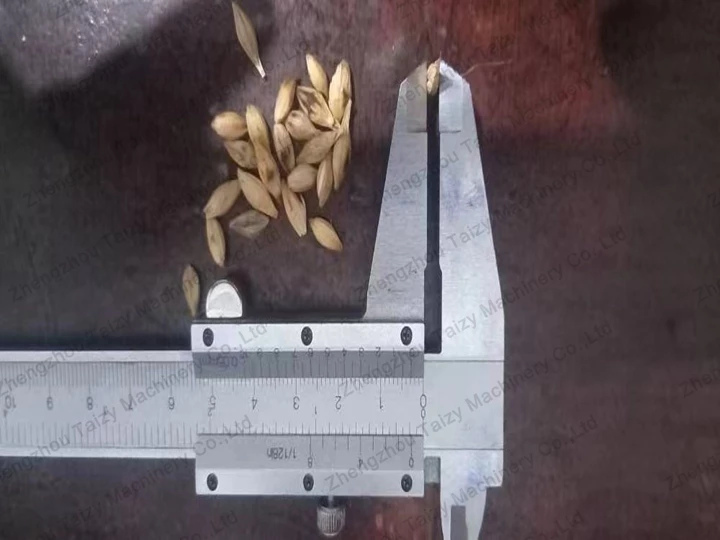 This ensured the effective removal of impurities while retaining the grains. The tailored solution not only enhanced the cleaning process but also optimized the overall efficiency of their operations.
Recognizing the importance of mobility in their workflow, we provided additional convenience to the customer by installing wheels on the grain washing machine free of charge.
This allowed them to easily move the machine within their warehouse as needed. Our commitment to customer satisfaction goes beyond delivering high-quality equipment; we strive to provide practical solutions that meet their specific operational requirements.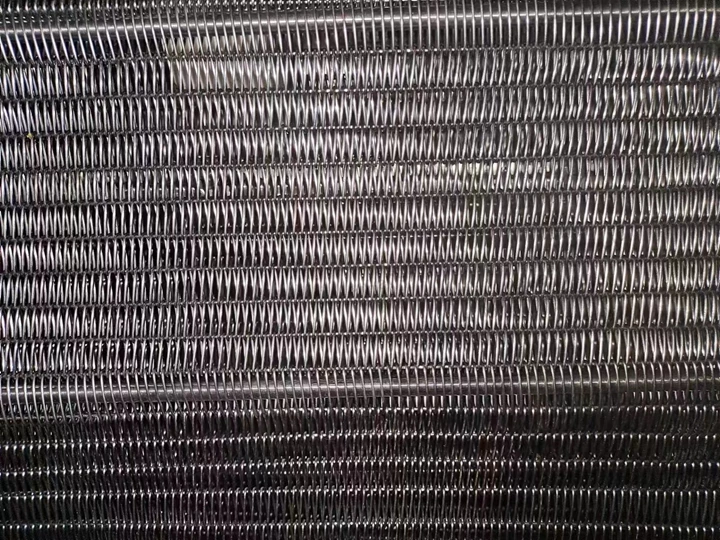 Grain Washing Machine Parameters for Bolivia
Model: TZ-800
Power: 0.55kW
Bubble Power: 0.75kW
Spray Power: 1.1kW
Voltage: 380V, 50Hz
Belt Width: 800mm
Size: 2000*1380*1200mm
Good Performance of Taizy Grain Washing Machine
Equipped with powerful motors and an efficient bubble washing system, our grain washing machine offers exceptional cleaning performance. The combination of gentle bubbling and targeted spraying ensures the thorough and effective removal of impurities and dirt from the grains.
With a capacity of 300kg/h, the machine handles large quantities of grains efficiently, streamlining the cleaning process and saving valuable time and labor.
At Taizy factory, we prioritize the durability and longevity of our equipment. The grain washing machine is constructed using high-quality materials and adheres to stringent manufacturing standards.
Its robust design ensures reliable performance even in demanding agricultural environments, providing our customers with a long-lasting solution that withstands the rigors of daily use.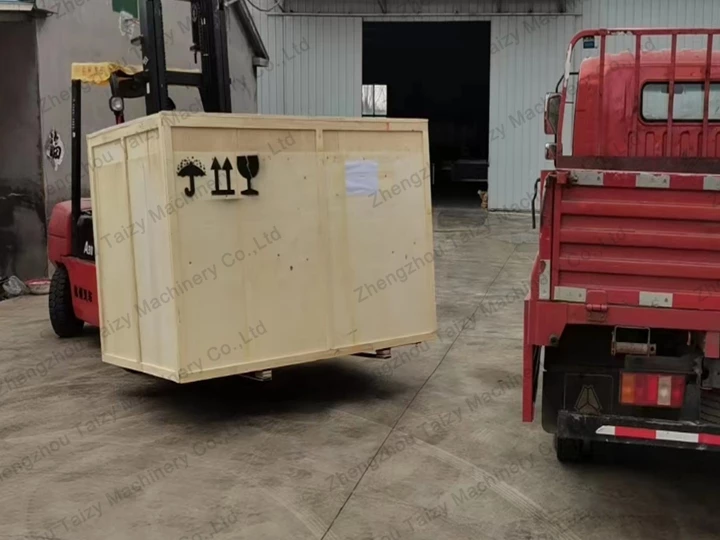 Taizy Grain Washing Machine for Sale
By investing in our high-capacity grain washing machine, our Bolivian customer has significantly improved their grain cleaning process. The customized design, mobility features, and efficient cleaning mechanisms have enhanced their operational efficiency and productivity.
Taizy factory takes pride in providing tailored solutions that meet our customer's unique requirements, ensuring their satisfaction and success. If you are seeking a reliable and efficient grain washing machine, trust the Taizy factory to deliver exceptional results.