The commercial wet-process groundnut peeling machine uses imitation manual peeling technology to quickly peel off the red skin of peanut kernels. There are many types and models of peanut peeling machines in Taizy factory to choose from, welcome to consult and purchase. Recently, we exported a groundnut peeling machine with an output of 350kg per hour to Iraq.
How do you remove red skin from peanuts?
The efficiency of peeling peanuts by hand is very low, and this is because the red skin of the peanuts usually clings to the kernels of the peanuts. It is usually difficult for us to peel off the peanut skin without destroying the peanut flesh. Taizy factory has developed and manufactured two types of groundnut peeling equipment, which can quickly remove the peanut red skin.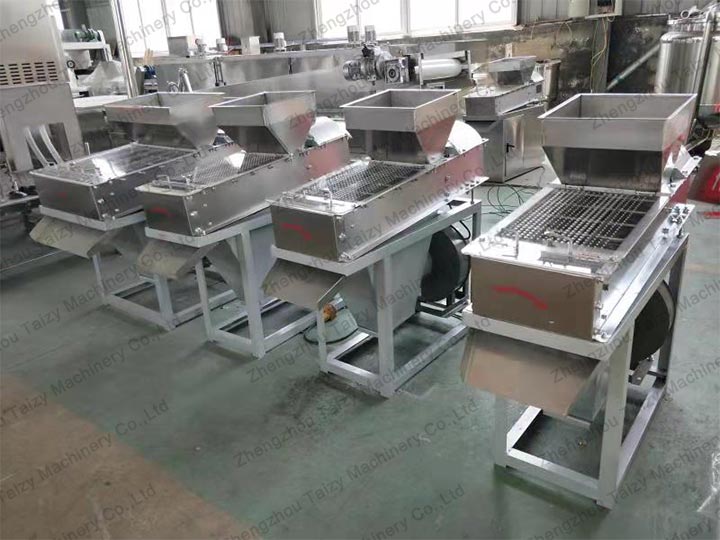 One is the dry peeling machine, which uses the peanut peeling machine to quickly peel the roasted peanuts. The other is a wet peeler, which removes the red skin from blanched peanuts. Both of these commercially available groundnut peeling machines are very efficient. We usually recommend suitable peanut peeler machines for customers according to their actual processing needs.
Why bought groundnut peeling machine to Iraq?
The Iraqi customer's food factory intends to start the production of fried peanuts. They want to process fried peanut snacks without red skin, so they need to buy groundnut peeling machine to peel the peanuts. The Iraqi customer contacted our factory by watching our youtube video, he was very satisfied with our peanut peeling effect in the video, so he asked us for the latest quotation of peanut peeling machine.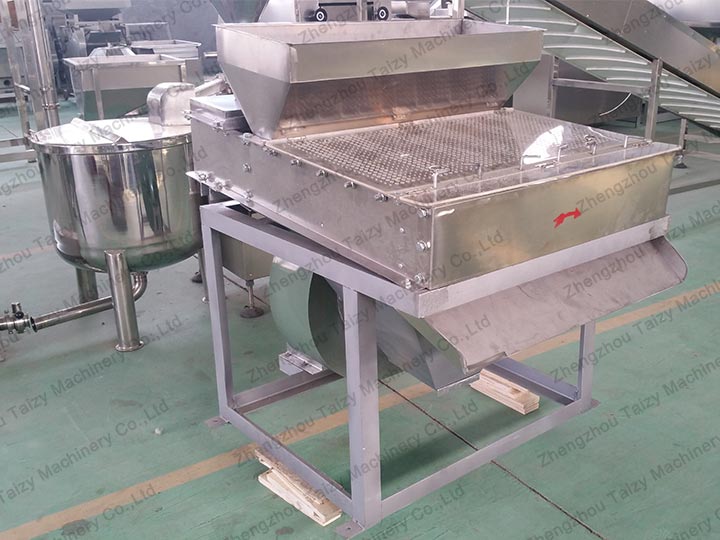 We recommended a peanut peeling machine with an output of 350kg/h according to the characteristics of the finished product to be processed by the customer. This model is also the choice of many customers who process peanut butter processing plants and peanut sugar processing plants.
The customer said that the frying machine in his factory has been used for many years, and he will consider ordering a peanut frying machine from our factory again in the next six months. But he said that he should first observe the working effect and quality of our peanut peeling machine.