The trolley quick-freezer is suitable for quick freezing of quick-frozen seafood, pasta, meat, and other products. The quick-freezer puts the food that needs to be frozen on the tray of the cart and then pushes the entire cart into the machine for quick freezing. It is convenient for users to load and unload. The trolley quick-freezer can quickly freeze products and maintain moisture and quality.
Characteristics
The whole machine adopts 304 stainless steel, PLC intelligent control panel operation, simple operation.
Quick freezing temperature and time are controllable, with alarm function.
The low temperature can reach minus 45 degrees Celsius.
Solenoid valve controls the defrosting system, the defrosting time is short, and the quality of internal frozen products is not affected.
Intelligent multi-function temperature control system to achieve precise temperature adjustment.
The quick-freezer can effectively reduce the loss of food juice and inhibit the growth of bacteria. This guarantees the taste and safety of the food.
The pure copper tube evaporator is adopted, the temperature in the cabinet is balanced, and the food is kept fresh.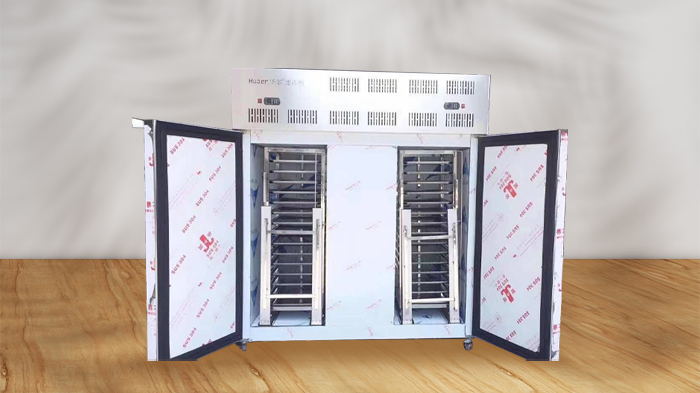 Parameters
| | | | | | |
| --- | --- | --- | --- | --- | --- |
| Model | Size | Volume | Voltage | Current | Power |
| TZ-10 | 1040*940*1440MM | 300L | 220V | 12A | 1.6KW |
| TZ-15 | 1040*940*2200MM | 600L | 220V | 18A | 2.4KW |
| TZ-30 | 1900*940*2150MM | 1200L | 220V | 36A | 5KW |