The commercial small peanut roasting machine is a machine designed by Taizy to roast peanuts, sesame, and other raw materials. It mainly uses electricity or gas as the energy source to heat the drum. Then the heat on the drum transfers to the raw material to heat the mature material. Therefore, this machine is also called a drum nut roaster. The commercial peanut roaster machine has a variety of models and output, which can realize automatic discharging.
Overview of small peanut roasting machine
Scope of application: Peanuts, sesame, soybeans, chestnuts, spices, peppers, and other materials
Heating method: Electric heating and gas heating
Output:50kg~650kg/h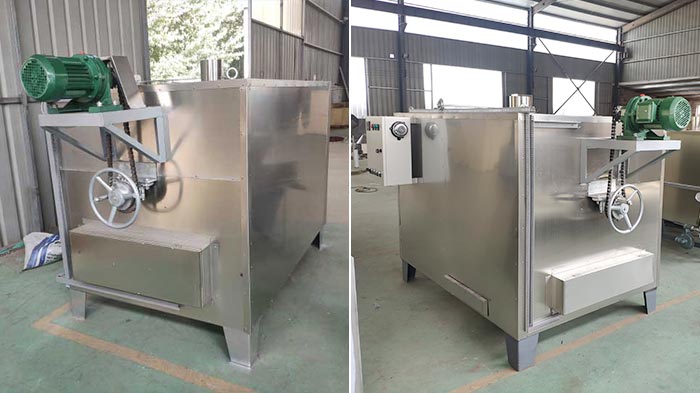 Commercial nut roasting machine application
This commercial nut roaster is not only suitable for roasting nuts such as peanuts, sesame, walnuts, etc. It can also be used for dehydration and drying food.
Nuts: peanuts, melon seeds, almonds, cashews, walnuts, chestnuts, etc.
Condiments: chili, pepper, fennel, etc.
Drinks: coffee beans, Tartary buckwheat, oatmeal, malt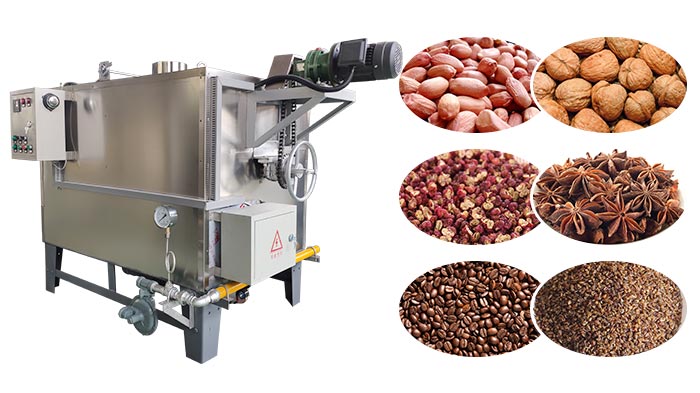 Commercial nut roaster running video
Automatic electric peanut roaster machine advantages
1. Adopts the roller to transfer heat, the roller is heated evenly and has the function of heat preservation.
2. Automatic rotating and discharging, forward rotation for feeding and baking, reverse rotation for discharging.
3. Adopts the intelligent control panel to control the whole baking process, which is easy to operate.
4. The peanuts keep rotating with the drum inside the drum. Therefore, it allows all aspects of peanuts to be evenly heated to prevent sticking to the pot.
5. Wide application range. This small peanut roasting machine can be used to roast nuts, beans, nuts, and other foods.
6. The baking effect is good, the intelligent control panel controls the baking, and it will not burn.
7. The design of the machine is reasonable, the operation is convenient, and the use cost is low.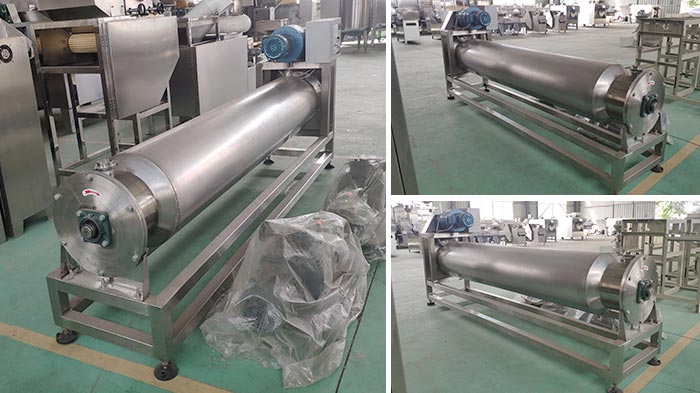 Industrial groundnut roasting machine details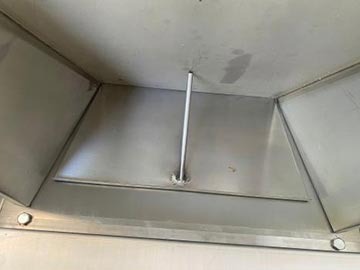 The feed inlet is the entrance for raw materials such as peanuts to enter the machine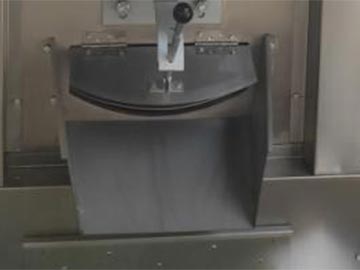 Open the handle and the machine reverses to complete the discharging of the baking ingredients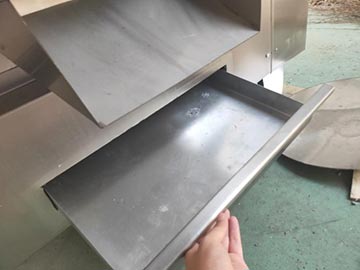 The receiving tray is mainly used to collect the waste generated during the baking process.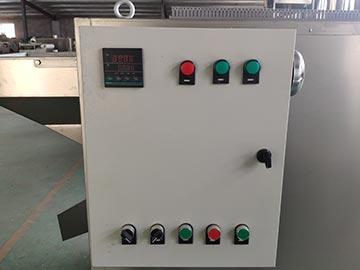 The electric control cabinet is used to control the temperature of the oven.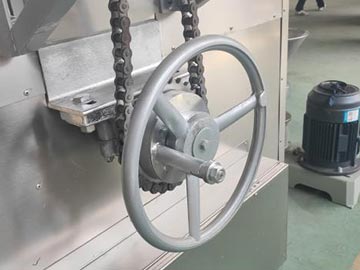 When the power is off, the rotating handle can be used for manual discharging.
Automatic groundnut roasting machine parameters
| | | | | | |
| --- | --- | --- | --- | --- | --- |
| Model | Size(mm) | Capacity(kg/h) | Power(Kw) | Electric heating power(kw) | Gas consumption(kg) |
| TZ-P-1 | 3000*1200*1700 | 80—120 | 1.1 | 18 | 2-3 |
| TZ-P-2 | 3000*2200*1700 | 180—250 | 2.2 | 35 | 3-6 |
| TZ-P-3 | 3000*3300*1700 | 280—350 | 3.3 | 45 | 6-9 |
| TZ-P-4 | 3000*4400*1700 | 380—450 | 4.4 | 60 | 9-12 |
| TZ-P-5 | 3000*5500*1700 | 500–650 | 5.5 | 75 | 12-15 |
50~300kg peanut roasting machine pictures