The green raw banana peeling machine adopts manual feeding, imitating human manual peeling to peel the green immature bananas. This machine adopts manual feeding, automatic conveying, and peeling. It is suitable for peeling bananas of different shapes, sizes, and different degrees of bending. Through the automatic green banana peeling machine, it can quickly peel the banana, peel cleanly, and keep the fruit flesh intact. This green banana peeling machine is currently the best machine for peeling green bananas.
Characteristics
The degree of automation is high, and it only needs people to manually feed the banana into the inlet to realize automatic peeling
It has a good peeling effect, the peeling machine is clean, and the peeled banana pulp is smooth and undamaged.
High adaptability, the machine is suitable for peeling green bananas of any size and curvature.
The peeled banana skin and flesh are separated and output automatically.
There are two models of single inlet and double inlet, with high peeling output.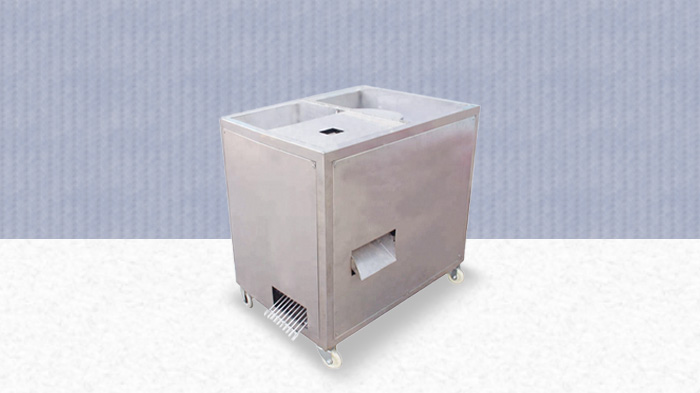 Parameters
| | | |
| --- | --- | --- |
| Model | TZ-B-1 | TZ-B-2 |
| Size | 0.95×0.73×0.93m | 2.10*1.06*1.04m |
| Packaging size | 1.04*0.82*1.0m | 2.14*0.97*1.15m |
| Voltage | 380V,50HZ | 380V,50HZ |
| Power | 0.4Kw | 0.8KW |
| Capacity | 150kg/h | 300kg/h |
| Weight | 94kg | 230kg |
| Packaging weight | 122kg | 304kg |