In the world of food machinery, finding the right equipment that meets the needs of distributors and processors is crucial. Recently, we had the pleasure of serving a South African distributor who operates a medium-scale factory.
With a keen interest in our fruit and vegetable processing equipment, particularly our potato washer and peeler machine and other vegetable cleaning and cutting machines, the client was eager to explore the quality and capabilities of our products.
To test the effectiveness of our machinery, they decided to start with a trial order, intending to continue purchasing additional equipment if satisfied. Their initial purchase was the potato washer and peeler machine, with a capacity of 200kg/h, primarily used for cleaning and peeling root vegetables.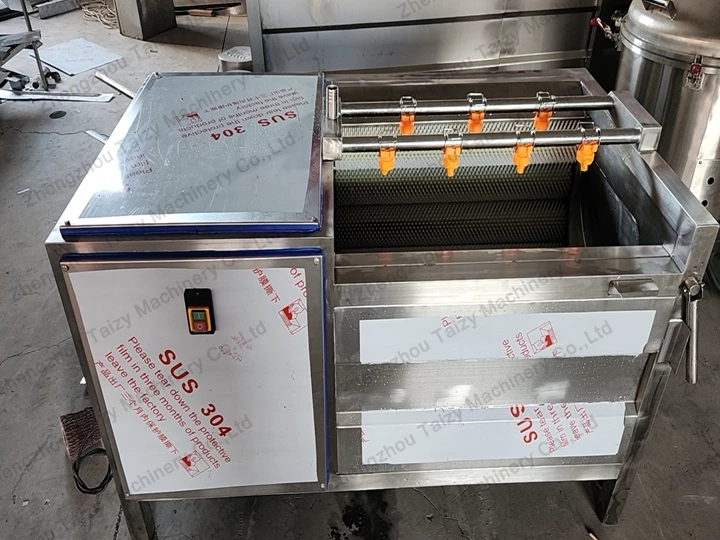 Taizy Potato Washer and Peeler Machine's Features and Capabilities
Our potato washer and peeler machine is designed to meet the specific requirements of processors and distributors. Equipped with advanced cleaning and peeling mechanisms, it efficiently handles root vegetables, including potatoes, ensuring thorough cleaning and consistent peeling results. The high-capacity design allows for a productivity of 200kg/h-800kg/h, providing a reliable solution for small to medium-scale operations.
At our factory, we prioritize quality and reliability in our machinery. Our potato washer and peeler machine is built using robust materials, ensuring durability and longevity in demanding production environments.
With strict quality control measures in place, we guarantee that our equipment meets international standards, providing our customers with peace of mind and confidence in their investment.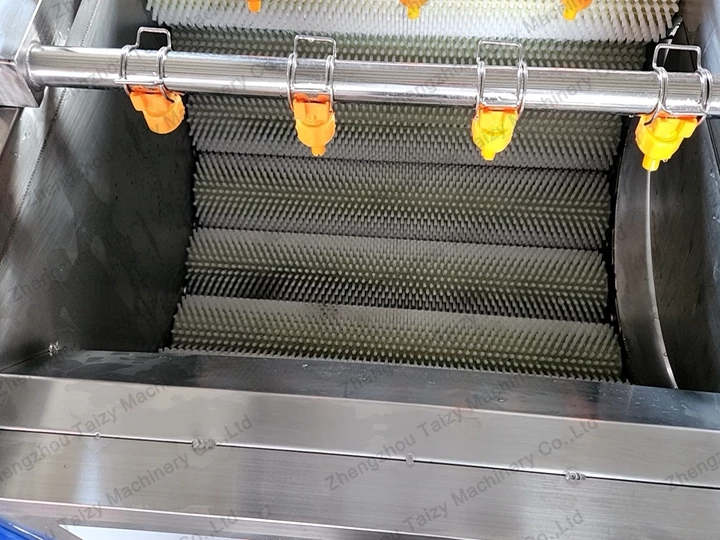 Tailored Solutions for the South Africa Customer
Understanding the unique needs of our customers, we offer tailored solutions that address their specific processing requirements. Our team worked closely with the South African distributor to ensure that the potato washer and peeler machine meets their expectations.
We provided comprehensive training and support throughout the installation and initial use of the equipment, enabling them to seamlessly integrate it into their production line. We remain committed to offering ongoing assistance and addressing any concerns or questions that may arise.
The potato washer and peeler machine optimizes the processing workflow, significantly reducing manual labor and enhancing productivity. With its efficient cleaning and peeling capabilities, it minimizes wastage and ensures consistent quality, resulting in cost savings for the South African distributor. By investing in our equipment, they can meet market demands efficiently, maintain high product standards, and increase overall profitability.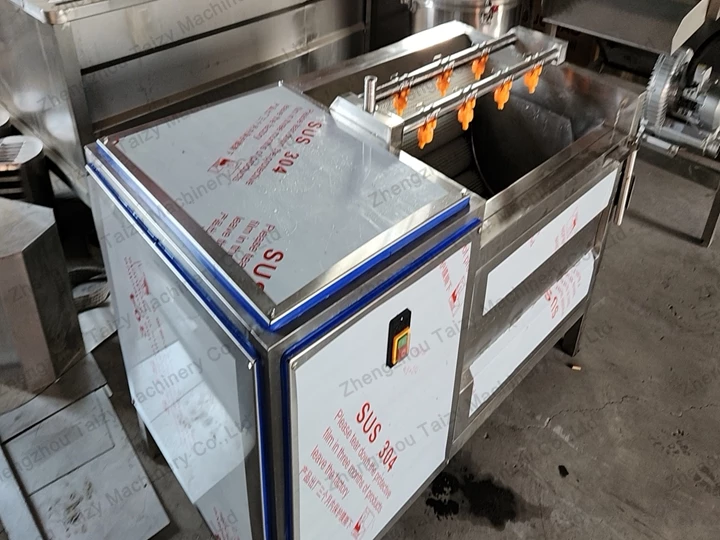 Look Forward to the Future Orders from South Africa
Our successful partnership with the South African distributor highlights the effectiveness and reliability of our potato washer and peeler machine. With a commitment to quality, tailored solutions, and ongoing support, we provide a trusted choice for distributors and processors seeking efficient and high-performing equipment. As we continue to serve the food machinery industry, we strive to exceed customer expectations and contribute to the success of their businesses