The orange sorting machine is a sorter made for sorting round fruits and vegetables. The orange classifier also has functions such as lifting fruit picking, roller conveying, and roller sorting. It only needs to manually pour the oranges onto the conveyor belt, and the machine can automatically convey and screen oranges of different sizes. The sorting grade and the size of each hole can be customized according to customer needs and orange size.
How does the orange size sorting machine work?
The main engine of the orange grading machine adopts roller conveying. There is a rotating drum on each graded bar. Sorting darkly turns the size of the diameter of fruits and vegetables for sorting. The round holes on the drum are gradually enlarged, thus realizing the sieving of oranges of different sizes.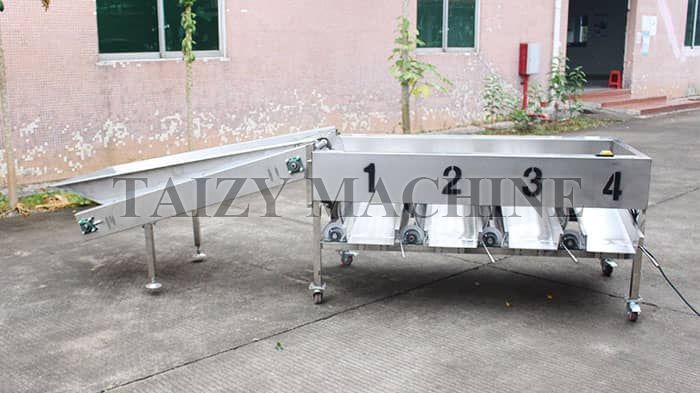 Application of vegetable fruit sorter
This fruit and vegetable grading machine is specially made for round fruit and vegetable grading. It is suitable for sorting and processing round and oval fruits and vegetables such as citrus, navel orange, green plum, lemon, tomato, pomegranate, sugar orange, and grapefruit. The structure of the whole machine is simple, the grading output is large, and the grading is clear, which is suitable for fruit farmers, orchards, fruit companies, etc.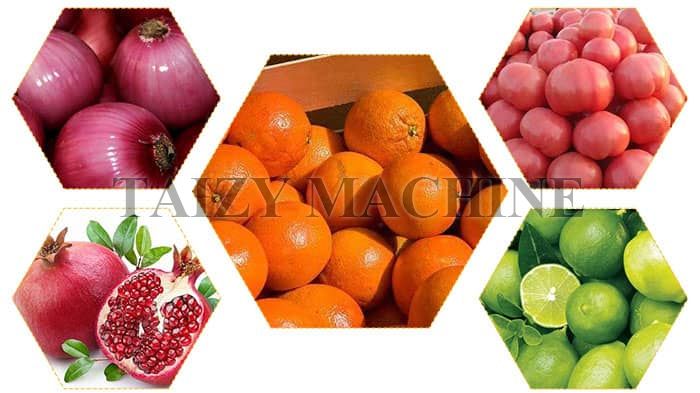 Parameters
| | |
| --- | --- |
| Capacity | 2000kg/h |
| Voltage | 110v,60HZ |
| Grading range | 6rollers,7grades |
| Size | 4.53*1.13*0.9m |
| Material | Food grade |
The 5-barrel for 6 grades and the 6-barrel for 7 grades are two models that our customers often buy. Of course, other grading requirements can also be met. And the grading size interval can be customized according to customer needs.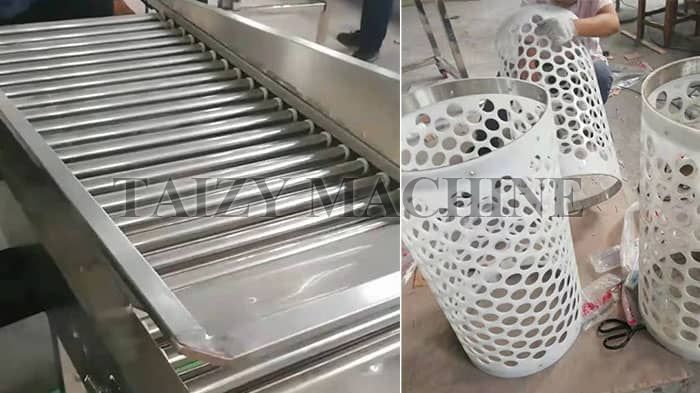 Advantages of mandarin grading sorting machine
This mandarin classifier is suitable for the classification of various round and oval fruits and vegetables
It is a size grading machine, the grading grade and the size of each grade can be customized
The machine is reasonable in design, simple in structure, light, and durable
The transmission motor adopts pole speed regulation, and the fruit delivery speed can be freely controlled. The classification is large and accurate, and the overload capacity is strong.
Wide application range, multi-purpose machine, high sorting efficiency, and simple operation.
Orange sorting machine running video