The ginger slicer machine is a machine designed according to the unique structure and characteristics of ginger. Since The ginger slicer machine is a machine designed according to the unique structure and characteristics of ginger. Since ginger has more fibrous tissue, the ginger slices cut by this ginger slicing machine do not even have a knife.
The ginger slices cutting machine can not only cut ginger slices, but it can also cut ginger into shreds. The knife of the slicer adopts imported food-grade stainless steel, which has the characteristics of large slice output, and simple and easy operation.
Ginger slicer application
The ginger slicer uses a special blade design. The whole machine uses 304 stainless steel. The cutting thickness of the blade can be customized, and the cutting thickness range is 1.5-4mm. The electric ginger cutting machine is widely applied in cutting various root vegetables. For example, potatoes, sweet potatoes, winter melon, ginger, cucumbers, and other vegetables.
Characteristics of commercial ginger slicing machine
Unique machine design, suitable for cutting ginger slices, ginger shreds, bamboo shoots, garlic slices, etc.
The cut piece has a smooth surface and good integrity.
The ginger slicer machine is easy to operate, just put the ginger into the feeding port, and the machine can cut automatically.
This ginger slicer machine can cut ginger slices of different thicknesses and sizes with customized knives.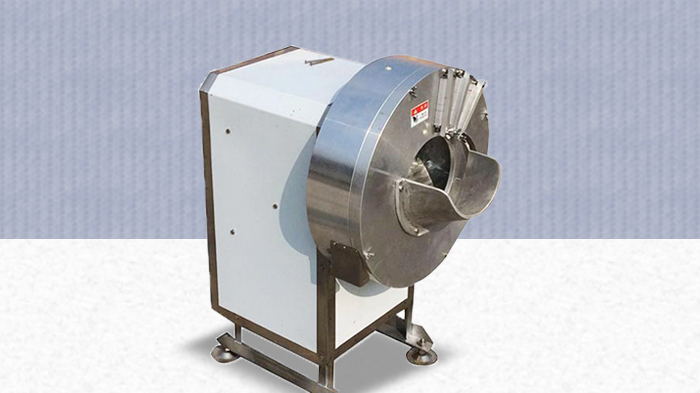 Parameter
| | |
| --- | --- |
| Capacity | 300~600kg/h |
| Size | 650*500*850mm |
| Power | 1.1kw |
| Voltage | 220V,50HZ |
| Weight | 75kg |
ginger slicer parameters
Ginger slicing cutting machine working video
Machine structure
The whole ginger slicing machine mainly includes a frame, cutter head, cutter, switch, and other parts. The cutter in the blade is the main part of the machine. Customers can cut ginger into ginger slices of different sizes by changing blades of different sizes.
Turmeric slicing machine details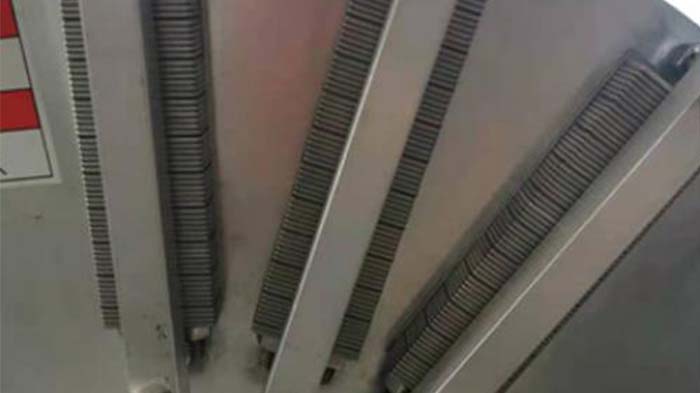 This is a picture of the internal blade of the slicer. It conforms to the structure of ginger, and the effect of cutting ginger slices is good
The outer cover of the blade ensures safety during the cutting process. It is a detachable device for easy cleaning.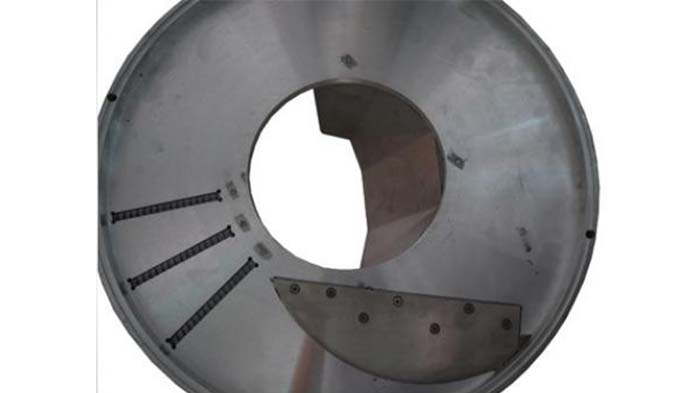 Machine operation steps
Place the machine on a stable ground, and connect the power plug to a 220V power supply.
Check whether the cutter head guard plate of the ginger slicer machine is closed.
Place the machine steadily, and then press the machine switch, the machine starts to work at this time.
Please turn off the power and clean up after finishing the work.
Note: The vegetable cutter cannot cut bone-in meat products. Please clean the equipment in time after use.